If you own, manage or are considering starting a SaaS business, then you can't afford NOT to check out these fundamental SaaS best practices and cutting-edge tips for business success.
Hot off the presses!
Enjoy,
JY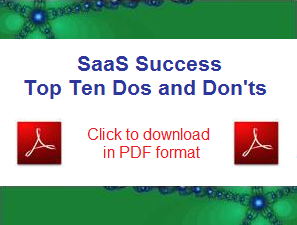 Save it or share it with a colleague.
Click the image above to download the SaaS Top Ten PDF.
Or, click to read the SaaS Top Ten Dos and Don'ts online >>>