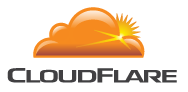 Like most small website owners, I have a very limited view of what really goes on under the covers at Chaotic Flow. I know my own source code and I have Google Analytics and basic Web logs, but without a fleet of operations and security IT staff, I really have no clue who is coming to my website beyond the browser types, IP addresses and keywords they use. I routinely have to battle comment spam and I've definitely fended off a couple of real attempts to hack my site. It's amazing when you consider just how small a part of the Internet Chaotic Flow represents, yet the bad guys have sufficient time and processing power to spend it on little old me. Pretty scary.
Since email spam and desktop virus protection are proven, large markets, you'd think that by now someone would have cracked the nut of protecting websites. There are security options out there, particularly if you are a large site and can afford them. Most provide a combination of site scanning for detection with locally installed security software and hardware for prevention, but to my knowledge no one really provides attack detection and prevention for the Web with the kind of SaaS simplicity and effectiveness of email and desktop equivalents. Until CloudFlare.
CloudFlare is a creative and rapidly growing SaaS startup that wants to eliminate website spam the way Postini did for email, only more, a lot more. So much more that the two year old Cloudflare is already rumored to be valued in excess of $1B. I recently sat down with Matthew Prince, CEO of CloudFlare, to talk about what makes CloudFlare unique. He had no shortage of answers.
This is the first article in a new "Cloud Disrupters" interview-based series that will highlight recently launched SaaS companies and products that have the potential to be real game changers. In keeping with the long standing Chaotic Flow theme, the purpose of this series is not news and friendly buzz, but an exploration of the Internet strategies and technologies that make these companies unique and disruptive. And, maybe a little unsolicited advice.
CloudFlare's Secret Sauce
The simple, game-changing element of CloudFlare is its approach to the website protection problem at the network transaction level, rather than the Web application level. CloudFlare asks nothing more than that you redirect all your Web traffic through CloudFlare, and CloudFlare will make sure only the good guys get through to your website. Technically, it's completely analogous to Postini, except as opposed to swapping out MX records, you change your DNS settings.
Cloudflare attacks the website security problem at the network layer,
making sure only the good guys get through to your website.
However, access to all website traffic
opens up myriad business opportunities beyond security.
This approach has the double whammy of being incredibly simple for customers to adopt, while empowering CloudFlare with the maximum amount of community knowledge, business opportunity and network effects to become a truly valuable service and formidable competitive force on the Internet. More on this later.
Community Leverage Lies at the Heart of The CloudFlare Strategy
Growing out of Project Honeypot, an open community-driven experiment to identify and quash website spam, CloudFlare has been community-centric since day one, and the company has reaped the benefits. Prince has a great story about Read more »