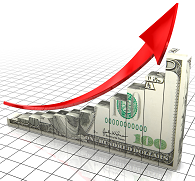 Scaling a startup from zero to $100M is 10% strategy and 90% execution. You'd never know that from reading the Web, because the advice you'll find online is 90% related to strategy and 10% related to execution. This is the second post in a series that explores the challenges of scaling a startup through rapid growth and presents some tips and tricks I've learned over the years to smooth out what is an inherently bumpy ride. The first post in this series entitled Startup Business Growing Pains | Staying Focused examined the challenge of maintaining strategic focus amongst the chaos of scaling a startup. This second post leaves the 10% of strategy behind to explore five key startup scaling challenges commonly encountered in the softer, messier 90% of execution.
Startup Scaling Challenge #1: Passing the Hat
A while back, I published this article entitled Startup Musing | One Hat is Not Enough where I make the case that startup executives need to be prepared to wear more than one functional hat to be successful. As you scale your startup, however, you must carefully oversee the process of passing those hats to new executives and managers that join the team. This looks easy on paper (just draw up the new org chart), but it can prove extremely challenging in practice. While it is easy to pass the hat in form, it may not be easy to pass the hat in substance when the on-boarding of the new hat owner is arduous, i.e., big learning curve, lot's of important internal relationships, and so forth.
As long as the old hat-owner offers greater knowledge and effectiveness in the relevant functional area, everyone in the organization will gravitate to her for decisions and support, regardless of what the new org chart says. The problem can be further exacerbated if the old hat owner isn't all that willing to pass the hat in the first place or if the old hat owner is too willing and runs away from the responsibility faster than the new executive can get up to speed. Poor hat passing can result in confusion, frustration, conflict, executive turnover and ultimately poor business performance.
Hat passing is tricky business that requires the buy-in all of all those affected, a solid foundation of respect between the two hat-passers, and a thoughtful approach to managing the transition. Without these fundamentals in place as you are scaling your startup, you may find that you are dropping more hats than you are passing.
Startup Scaling Challenge #2: The Solution of an Unknown Function
A corollary to the challenge of passing the hat is the introduction of a new business function whose role is unknown to those who must work with it. For example, most B2B SaaS startups begin with a CEO and a bunch of engineers, then they add sales and marketing Read more »