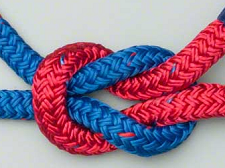 SaaS businesses develop intimate, long term relationships with their SaaS customers. Keeping that relationship positive and aligned over the years is a real challenge. In fact, many public SaaS companies have yet to turn a profit. If they don't keep their customers around for years, then all that capital invested in customer acquisition will have gone to waste.
This is the third post in a series that explores the importance of SaaS customer alignment across the SaaS customer lifecycle. The last post examined the challenges of aligning SaaS customer acquisition, resulting in a short a list of SaaS Customer Alignment Tips. This post continues the list of tips into the second half of the SaaS customer lifecycle by examining the challenges of aligning SaaS customer success.
Churn Starts on Day One
It is typical in B2B software for customer acquisition to eat up 50% or more of total costs. In traditional licensed software, that cost is immediately recovered when a deal is closed by the revenue of the deal. There is very little uncertainty about the value of any new contract: it is the margin reaped between license revenue and acquisition costs. In SaaS, however, customer acquisition costs are recovered over time as the customer renews each period. There is a great deal of uncertainty about the value of any new contract, because the customer might cancel early or stick around for years.
The economics of a SaaS contract are like that of buying a stock or a bond, where you make an up front investment based on the promise of future returns. As the future unfolds, the value of that investment has little correlation to the price that you paid. It is determined by how effectively the underlying business manages its future. In SaaS, the work doesn't end when then deal it is signed. It begins, because churn starts on day one.
SaaS Customer Alignment Tip #7
Don't Fumble Your Handoffs

Separating hunters and farmers is a common SaaS sales best practice. Deals are closed by an aggressive quota-carrying sales team: the hunters, and then handed over to a more service oriented group of account managers and customer success reps for on-boarding, renewals and up-sell: the farmers. Your SaaS customer has only one SaaS customer life cycle. Every time you hand-off a SaaS customer relationship, you create the opportunity for that SaaS customer to fall through the cracks in your process. Read more »