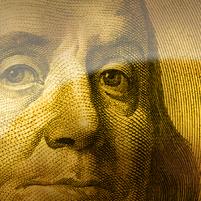 When not moonlighting at Chaotic Flow and Cloud Ave, I've been toiling away at Xignite for the better part of the last three years, and I'm happy to announce that the company has successfully closed $10 million in B round funding. The round was led by of Starvest Partners' Deborah Farrington who is #77 on the Forbes Midas List and was the lead VC for Netsuite, and John L. "Launny" Steffens, former vice chairman of Merrill Lynch. Previous investors Altos Ventures, Startup Capital Ventures and Peter Caswell, CEO of Netbase and former CEO of Advent Software, also participated.
While most of the public Silicon Valley buzz in recent years has gone to B2C startups like Facebook, Twitter, Zynga, and the like, I believe we're at the beginning of a B2B renaissance led by a prominent list of rapidly growing cloud plays like Xignite. B2C startups tend to happen very fast or not at all, and consumers will often forgive their growing pains, even if they're posting the fail whale on a daily basis. Not so in B2B. B2B startups spend their A rounds very carefully to make sure their offerings are rock solid before they scale. When I joined back in 2008, Xignite had about 150 clients. Today it has more than 900 customers in 47 countries.
The Financial Market Data Cloud
Market data is the life blood of the financial markets and is essential to every financial technology from algorithmic trading to iPad portfolio apps. Unfortunately, every year the financial markets create more of it. A lot more. In fact, the amount of data spewed off by financial markets has increased 10,000% in just the last 5 years. Plus, redistributing that data globally is getting harder with the increasing number of applications, particularly mobile apps. Xignite relieves that burden by pushing all that big data and associated infrastructure to to the cloud. The Xignite market data cloud platform transforms financial market data infrastructure into a utility just like electricity, allowing companies to build financial applications on top of enterprise-class cloud APIs. No fail whale allowed!!
Democratization of Financial Market Data
Before the cloud, only the largest firms could afford enterprise-class applications. Today, anyone can sign up for Salesforce.com and get the same application used by Dell, Prudential Financial and Sprint. Just as SaaS democratizes access to applications, the Xignite platform democratizes access to financial market data. This isn't just great for the little guys. Big banks, hedge funds and money managers can significantly lower their costs by eliminating on-premise infrastructure. Exchanges and trading venues that put their market data onto the Xignite private-label cloud platform, such as NASDAQ OMX and CME Group, achieve immediate, global distribution through new online channels and superior market transparency as demanded by many of the new regulations resulting from the recent financial crisis.
The funding will be invested in sales and marketing to continue Xignite's strong growth trajectory and to accelerate the addition of more data and more private label partners onto the Xignite platform. In particular, the company will be opening offices in New York City and Chicago and will be significantly expanding it's Silicon Valley and China operations. So, Xignite is hiring!!
Comment on Facebook!